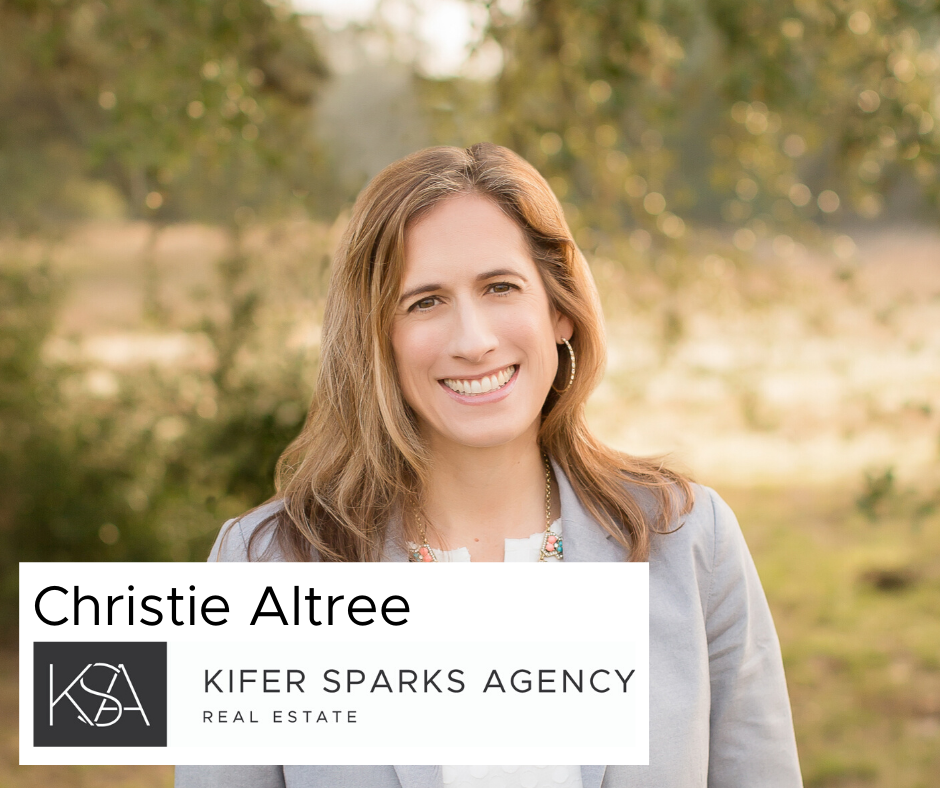 Christie Altree is a 20-year Austinite, who is dedicated to serving her clients well. Before taking a leap of faith to stay home with her young children, she spent 10 years as an advertising account exec at T3 (The Think Tank). After a few years at home, she obtained her real estate broker's license and started her own real estate company. She found the incredible growth of the city through real estate transactions, investments and improvements to be exhilarating. After a decade at NewTreeRealty, Christie joined the team at Kifer Sparks Agency to plant her new real estate roots.

Christie Altree is also passionate about sports. During her college years, she played soccer on scholarship for the University of Louisville. Her love of the game inspired her to found the non-profit organization called BuildSoccer. Today, they are currently raising funds to build a 6 field athletic park in South Austin that will support the mission of "building community through soccer."
Christie's professional "first love" is viewing homes with clients and she will show as many as it takes to find the perfect fit. She knows the Austin market well and has extensive remodeling experience and an appreciation for intelligent design. She helps her clients see a home's potential when the perfect location is found but a few upgrades are needed. When Christie isn't showing homes, she stays busy watching her boys play, (or playing sports herself) or working on behalf of the non-profit.
Welcome Christie!