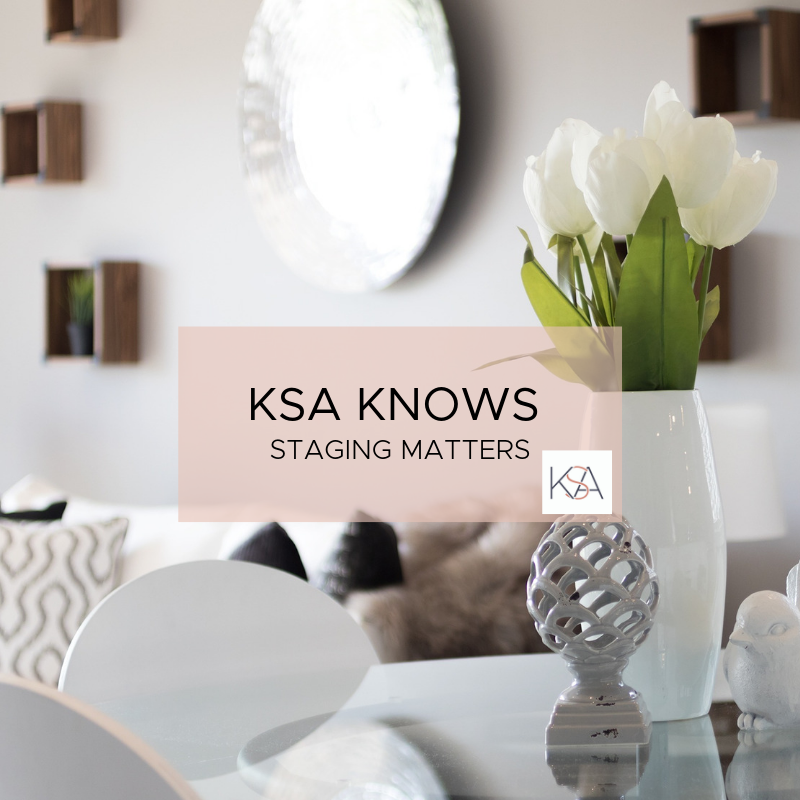 KSA and the National Association of Realtors agree: staging matters.
Have you ever dreamed of an exotic island vacation? Warm beaches, fruity drinks, and feeling your toes in the sand? KSA knows vacation goers aren't looking for a partial ocean view.
They want beach front sunsets.
Beach goers and home buyers alike have an ideal setting firmly established in their mind. Expert marketing can make that dream a reality. Staging a home is a critical component of any successful home sale strategy. Skilled home staging allows buyers to see themselves living in their dream home...., yours!
When a potential buyer enters a home, a good first impression is essential.
In a competitive market, staging sets the home apart. Adding comfort and style allows buyers to clearly see the potential of a home. A few well placed pieces of furniture can suggest versatility, show the scale of the space, and give dimension to a room. Not all buyers are able to visualize what an empty home can look like. Adding the right touches takes out the guesswork and presents the home in the best possible light.
Staging can add personality. But more importantly, staging makes it - personal.
Staging expense is often the reason why sellers don't consider staging as a viable option. However, it is not always necessary to stage every room in a home. By strategically staging a kitchen, living room and one bedroom, it is possible to create an attractive atmosphere at a fraction of the cost
When in doubt, talk to your realtor.
Choosing the right realtor makes all the difference in the successful transfer of a property. Kifer, Sparks and Associates is the most knowledgeable, ethical, and dynamic choice for a lucrative and low-stress sale. We will sell your house just in time for that trip to Jamaica.
Recently the National Association of Realtors surveyed their members and released their findings of a Profile of Home Staging.
62% of seller's agents say that staging a home decreases the amount of time a home spends on the market.
50% of staged homes saw a 1-10% increase in dollar-value offers from buyers.
77% of buyer's agents said staging made it easier for buyers to visualize the home as their own.
KSA knows staging matters. Sign up on our website for more quick tips and special events.