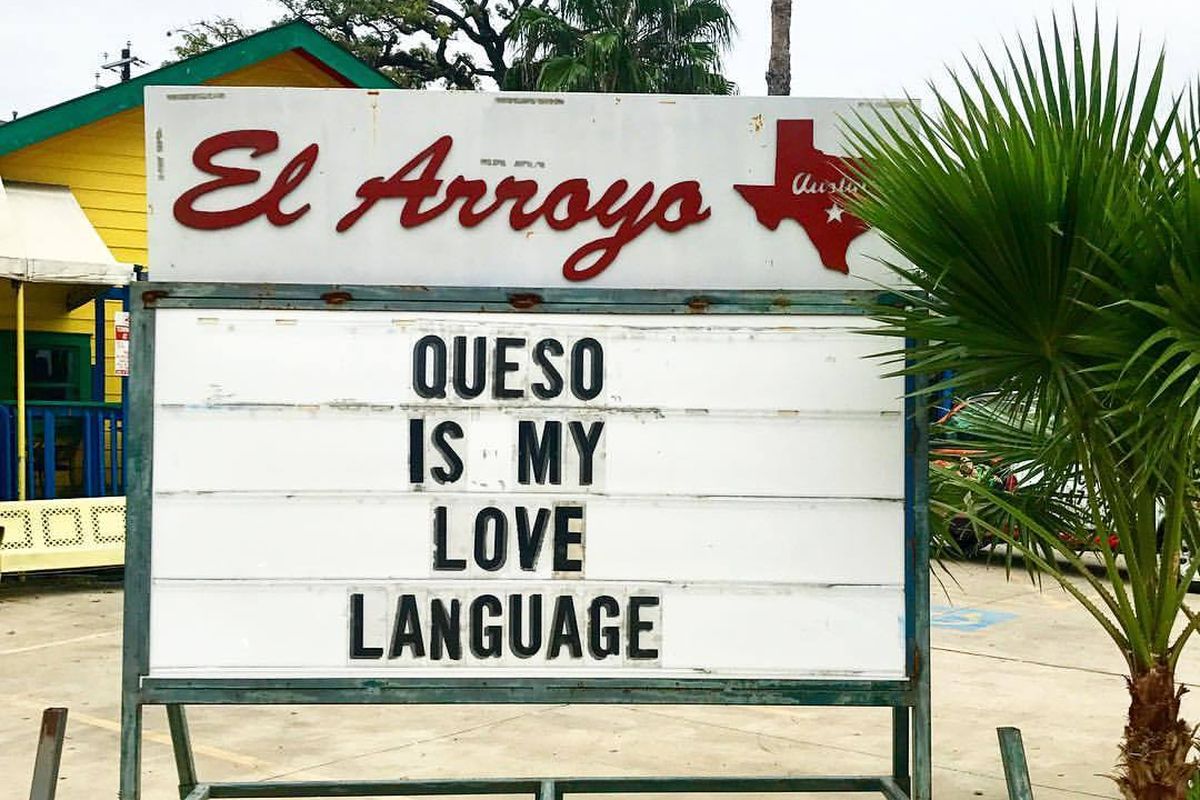 If you live in Austin, then you have probably driven past the El Arroyo sign on 5th & Campbell and laughed at whatever silly quote displayed that day.
From making fun of politics to taking a shot at some college football teams, it has become an Austin Landmark that entertains locals & tourists alike.
It became so popular, that in 2017, the owners of El Arroyo curated a series of the most popular best signs from the past few years & published a book, El Arroyo's Big Book of Signs Volume One. This book was such a hit, they recently published a second book, El Arroyo's Big Book of Signs, Volume Two.
These books are some of our favorite gifts to give and are great conversation starters. Or, why not add a little humor to your humor to your own coffee table while supporting a local Austin business?
Click the link below to take a look!